Teams have for a while now devalued domestic cup competitions in their quest for League and European glory. Of late the Uefa cup has also lost its sheen with managers such as Martin O'Neill fielding a weakened side so as to keep his team fit and fresh in their bid for Champions League qualification. O'Neill would rightly argue that his Aston Villa squad lacks adequate depth to compete in multiple competitions forcing him therefore to emphasise on Champions League qualification which would bring massive amounts of revenue to the club. But by earnestly competing in a tournament such as the Uefa cup, a team can obtain a great amount of European experience which could prove crucial in the long run as can be seen from the likes of Sevilla and Porto. Undoubtedly management these days involves a lot of prioritisation, but on the evidence of recent league results, it seems like O'Neill may well have missed a trick in failing to take the Uefa cup seriously enough.
***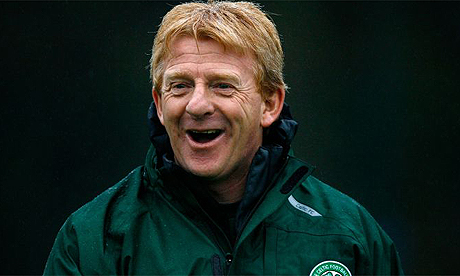 Gordon Strachan's latest exhibit of 'wit' has seen him branded sexist by the media and Matt Dickinson of the Times has lambasted Strachan for his poor handling of the press. Query from Michelle Evans (Reporter, Real Radio): "Today's loss obviously means there's no treble for Celtic. How disappointing is that?" Response from Strachan: "I cannot tell you because you will never understand it unless you are me. I'm sorry about that, but that's the way it goes. If you try and tell me about childbirth, you couldn't explain it to me, could you?"
Strachan has always been prone to quirky and at times hilarious remarks and this according to him should be taken as nothing more than a mere tongue-in-cheek observation. Real Radio though are having none of that and are demanding an apology from Strachan. Irrespective of what one's views on the comment are, we can be rest assured that Strachan's response (if at all one is forthcoming) whether apologetic or not is certain to ruffle a few feathers. 
[For some of Strachan's quotes: http://forums.contractoruk.com/light-relief/2225-classic-gordon-strachan-quotes.html ]